Dia Dhuit, 
Hope ye have all been rocking since we last spoke! A lot has been rocking and rolling here getting ready for the release of the new album that you helped burst into existence! BUT that's not what this is about... I am here JUST to invite you to our own party!! 
You see since the epic 15 hour Live Facebook Crowdfund, I have been continuing the tradition, EVERY SUNDAY! We drink tea or whatever your poison, I take requests, sing songs, talk shite and basically laugh a lot! We are having so much fun on these Virtual Cuppa Teas that ye all have even gathered your own name. 
The Rebel Crew.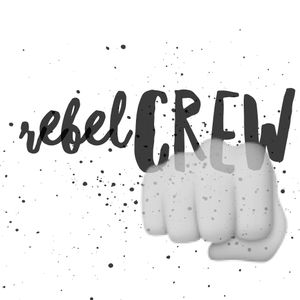 I had been feeling for ages all of ye that follow my music in all the different places have a lot in common and ye needed a collective noun and I love a good collective noun. So in a conversation with a friend she nailed ye, likening ye to a crew aboard a pirate ship! I had to further explain you weren't just any old crew you were a bunch of rogues and rebels, kickstarters and troublemakers and also deeply feeling people! I told her how I feel so fecking honoured that my music has somehow become part of the soundtrack of the epic shit you do in life. So this is just a little invitation to to claim your name and welcome ye all to the Rebel Crew. 
*** 
I would also like to personally invite you over to our parties every Sunday. If you haven't come across it, they happen about 8:30pm AUS time and 11:30am IRE time. This is the first week ever that I am clever enough to work out how to stream live on FACEBOOK and INSTAGRAM. They had been going out just on FACEBOOK but to be honest, a lot of ye are hanging on INSTAGRAM now and we are having a lot of fun over there during the week outside of the Cuppas. 
*** 
So another INVITATION is for you to come join our crew of Rebels over on INSTAGRAM and see what we get up to during the week. 
You don't wanna miss this party: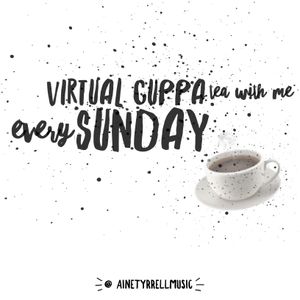 I am loving uploading Stories behind the scenes of recording, gigs, rock and roll moments and the really un rock and roll moments. I do "Tour Bits With Tiddles" when I am on the road. And I've been having random dance parties, light shows, and even hula hooping on rivers with tin whistles. It gets wild over there. 
As we are coming into all the new RELEASING of epic stuff for 'Return To The Sea'.... INSTAGRAM TV is also where we will be exclusively premiering our video stuff for the new album. We want YOU to get it first, so INSTA is where it is at. Early releases of music video and sneak peaks at the upcoming Documentary 'Wading In The Sea'. You also get notice of Video Podcast Episodes for "Deeper Into The Sea" early ... so really you kinda wanna be at that party! 
So Rebels....Come hang on INSTAGRAM with me ... @ainetyrrellmusic is where you will find the Rebel Party! 
And maybe see ye on a SUNDAY for a VIRTUAL CUPPA. 
Grá Mór, 
ÁINE  xo